VR Farm Game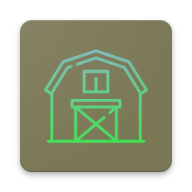 Download VR Farm Game on itch.io!
Install it on SideQuest!
A currently in-development game, VR Farm Game (name is a work in progress) will be the first fully immersive Virtual Reality farming simulator. In VR Farm Game, you can:
Buy seeds, plant crops, water, and harvest them
Sell items at the market
Buy animals for extra bonuses
Grow flowers and plants in the greenhouse
Explore the countryside
Invest in more land
Roast marshmallows
And more!
Want to experience VR Farm Game without installing it? Or don't have a compatible VR headset? Step inside this 360° photo of VR Farm Game!
Here are some handy links:
PicoPlanet's Discord Server: https://discord.gg/ZHCkxcu
SideQuest Listing: https://sidequestvr.com/app/985/vr-farm-game
PicoPlanet's website: https://picoplanetdev.tk/
PicoPlanet's YouTube Channel https://www.youtube.com/channel/UCV_58sn3cRbJ2X37lZk26ug
Farm Game Feedback form: https://forms.gle/Zt9G5wegX9zBv1Jg8

---

Share this page via